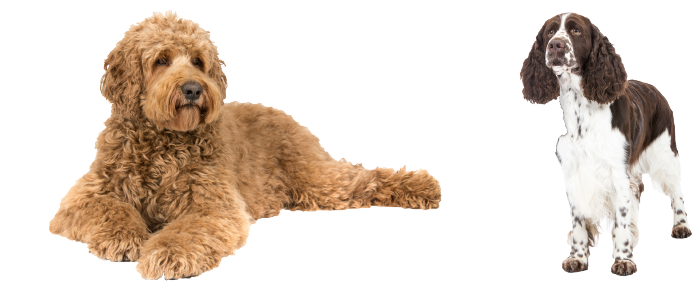 A complete and balanced dietetic pet food for dogs suffering from reduced renal function.
ERVD Renal Balance is the first complete and balanced raw dietetic pet food specifically composed for dogs suffering from reduced kidney function.
It meets all characteristics, both legal and scientific, that are associated with diets formulated to support renal function.
Properties:
Reduced protein and phosphorus content according to Directive 2008/38 EC for feed for Particular Nutritional Purpose.
Extra fish oil, rich in EPA and DHA (1.0% in dry matter) and stabilised with additional vitamin E, are added to support renal function and to help reduce chronic inflammation and sclerosis of renal tissue.
Alkalising effect on urine pH to assist in counteracting metabolic acidosis, which is associated with renal failure.
The meat content of 52.5% and the fat content of 12.3% (product basis) contribute to a high level of acceptance and sufficient food intake.
The high moisture content (62.3%) of the diet contributes to the patient's moisture balance.
A variety of vegetables and prebiotic fibres supports a healthy intestinal function.
Guaranteed free of artificial colouring agents, flavourings or preservatives.
Composition:
Beef 31% (tripe, kidney), Chicken 11% (muscle meat, skin), duck 10.5% (carcass, skin), potato, spinach, apple, rice, carrot (dried), peas, red beet (dried), fish oil, chicory pulp (dried), red currant, beet pulp (dried), minerals, vitamins.
Analytical constituents:
Energy 7,900 kJ/kg (1,888 kcal/kg), Protein 8.1%, Fat content 12.3%, Crude fiber 2.2%, Crude ash 1.9%, Moisture 62.3%, Calcium 0.30%, Phosphorus 0.21%, Sodium 0.08%, Potassium 0.26.%, EPA/DHA 0,35%.
Nutritional additives per kg:
Vit. A (3a672a) 6,500 I.U., Vit. D3 (3a671) 650 I.U., Vit. E (3a700) 250 mg, Iron (3b103) 50 mg, Iodine (3b202) 0.75 mg, Copper (Copper (II) sulfate (II)) 5.0 mg, Manganese (3b503) 20 mg, Zinc (3b605) 50 mg, Selenium (sodium selenite) 0.15 mg.
Raw Veterinary Diets Renal Balance is guaranteed free of artificial aromatic substances, colouring agents, flavourings or preservatives.
Daily food quantities: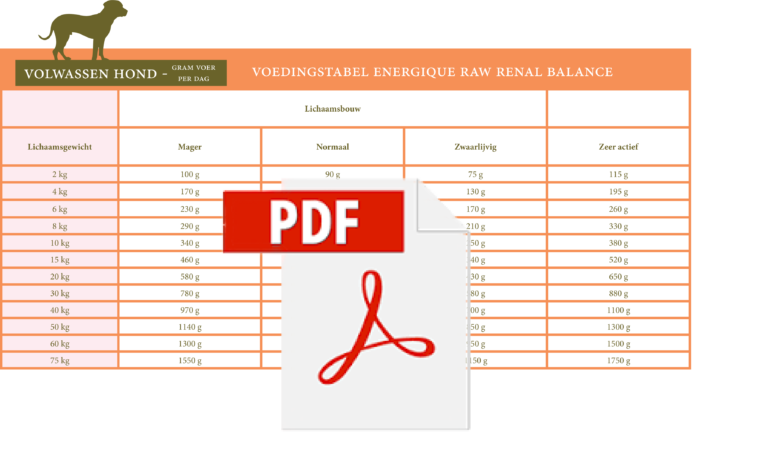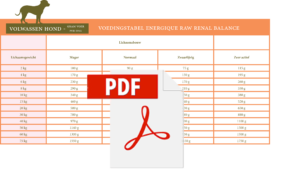 Open the pdf file to consult our extensive feeding schedule.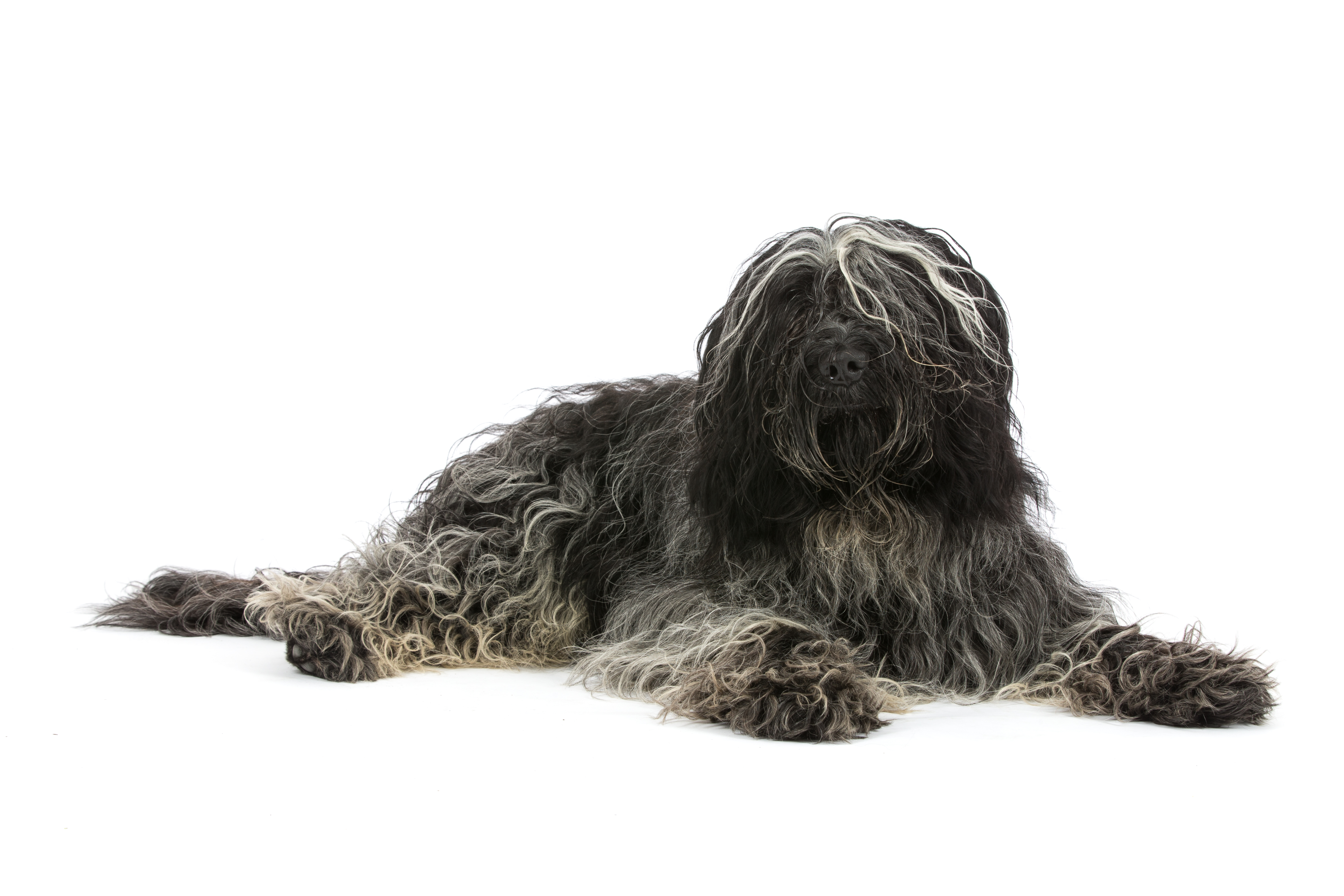 Interessant? Deel of like ons bericht op jouw medium.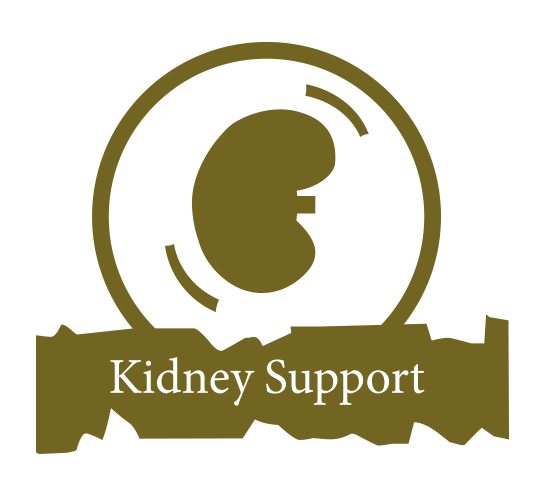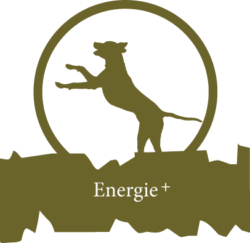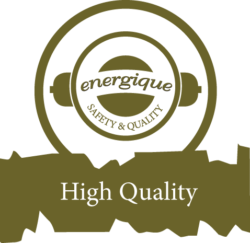 Raw Veterinary Diets are frozen diets and are exclusively available at veterinary clinics.
Ask your vet about the appropriate Raw Veterinary Diet for your dog.